Student residence in Neuchâtel
Discover an innovative concept in Switzerland, which provides the ideal working conditions to succeed in your studies in a warm and safe environment.
Opt for an individual accommodation or prefer sharing a flat with a group of students without the drawback of lacking privacy. A good compromise between independence and community enabling you to effectively manage your budget.
A residence located:
just about 15 minutes from UNINE, HE-ARC and EPFL-Neuchâtel,
close to the train station of Serrières allowing you to reach Neuchâtel town center in just about 3 minutes by train.
Only complete registrations (application form + required documents) will be processed.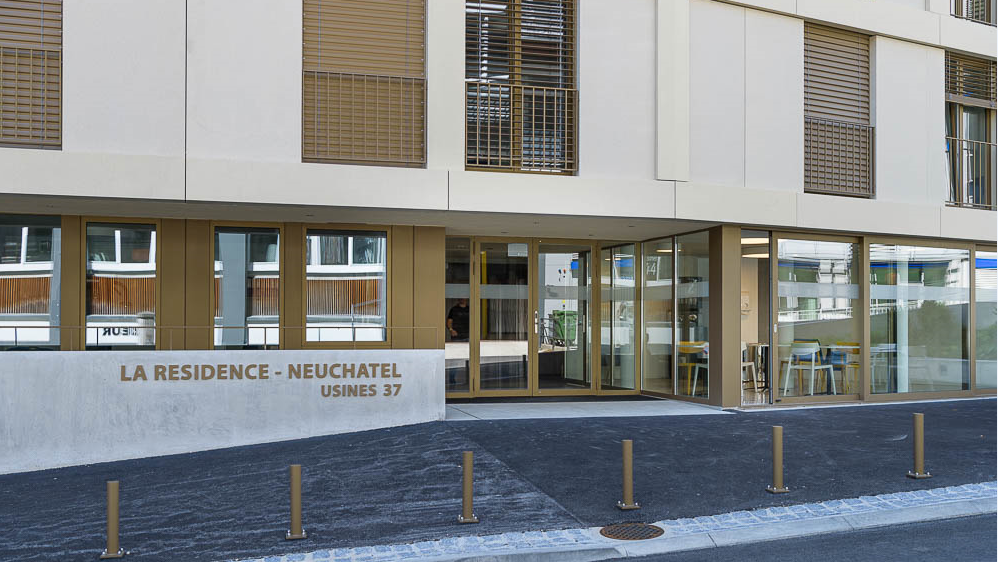 Neuchâtel
37 Rue des Usines
| Housing type | Size / approx. sqm | Monthly rent | Monthly charges | Monthly rent / including charges |
| --- | --- | --- | --- | --- |
| | 9 < 14sqm | CHF 490.- | CHF 115.- | CHF 605.- |
| | 14 < 17sqm | CHF 520.- | CHF 115.- | CHF 635.- |
| | 15 < 17sqm | CHF 550.- | CHF 115.- | CHF 665.- |
| | 21 < 28sqm | CHF 780.- | CHF 140.- | CHF 920.- |
| | 21 < 28sqm | CHF 790.- | CHF 140.- | CHF 930.- |